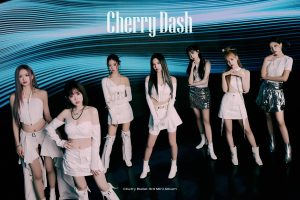 February 24, 2023
Recently updated on February 28th, 2023 at 01:29 pmCherry Bullet will make a comeback with their 3rd mini album titled Cherry Dash on March 7, 2023. The Cherry Bullet members are Haeyoon, Yuju, Bora, Jiwon, Remi, Chaerin and May. The second set of teaser photos is the Runway version. The first was the Fashion House ver. and you can see the photos here.Continue reading →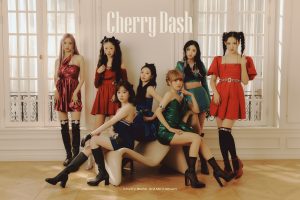 February 22, 2023
Cherry Bullet will make a comeback with their 3rd mini album titled Cherry Dash on March 7, 2023. The Cherry Bullet members are Haeyoon, Yuju, Bora, Jiwon, Remi, Chaerin and May. The first set of teaser photos is named Fashion House ver.. Each member has 2 teaser photos, plus a group one for a total of 15 teaser photos. You can see theContinue reading →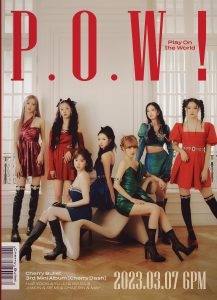 February 16, 2023
Cherry Bullet will make a comeback with their 3rd mini album titled Cherry Dash on March 7, 2023. The Cherry Bullet members are Haeyoon, Yuju, Bora, Jiwon, Remi, Chaerin and May. Cherry Bullet debuted on January 21, 2019 with the song Q&A, they debuted as 10 with the current members plus Mirae, Kokoro and Lin Lin. Mirae re-debuted with Pixy as Ella. AfterContinue reading →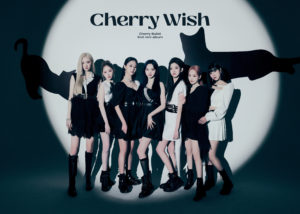 March 3, 2022
Cherry Bullet released their 2nd mini album titled Cherry Wish on March 2, 2022. The song Love in Space serves as the title track. It's Cherry Bullet's 1st comeback after Jiwon's, Bora's and May's participation in Girls Planet 999. The Cherry Bullet members are Haeyoon, Yuju, Bora, Jiwon, Remi, Chaerin and May. Check the 4 set of teaser photos for Cherry Bullet's comebackContinue reading →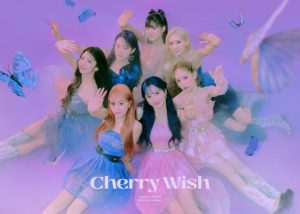 February 16, 2022
Cherry Bullet will make a comeback with their 2nd mini album titled Cherry Wish on March 2, 2022. The Cherry Bullet members are Haeyoon, Yuju, Bora, Jiwon, Remi, Chaerin and May. Check the first group teaser photos below:
January 20, 2021
Cherry Bullet released on January 20, 2021 their 1st Mini Album titled Cherry Rush. The song Love So Sweet is the title track. According to the video description: Cherry Bullet delivers sweet love through the retro-based synth-pop title track 'Love So Sweet.' The title track 'Love So Sweet' is characterized by a simple yet addictive baseline.Continue reading →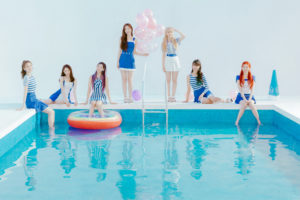 August 6, 2020
Cherry Bullet had their summer comeback today with the song 알로하오에 (Aloha Oe). It is their 2nd digital single, and the song samples a Hawaiian folk song of the same name (Aloha Oe). You can check their concept photos in the gallery below! 체리블렛 (Cherry Bullet) – '알로하오에 (Aloha Oe)' MV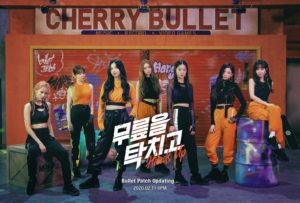 February 4, 2020
Cherry Bullet will release their 1st digital single titled Hands Up on February 11, 2020. Here are the teaser/concept photos for Cherry Bullet members Haeyoon, Jiwon, May and Remi. Click for full size!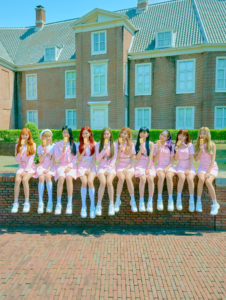 May 22, 2019
Cherry Bullet's first comeback was released on May 22, 2019. Their 2nd digital single album is titled Love Adventure, and the title track is the song Really Really (네가 참 좋아). Click the pictures for full size! Release Tweet