Recently updated on October 29th, 2017 at 05:15 pm
Ji Sumin is the oldest member of Sonamoo. She is the leader and sub-vocalist.
Sumin had a small role in OCN's Cheo Yong (starring labelmate Hyosung).
She also appeared in B.A.P's MVs: 1004 (Angel), Stop It and Never Give Up (Bang Yongguk & Zelo).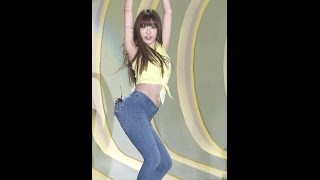 Round & Round 150920
Let's Go 151224
Cushion 160528
Sunday, November 27, 2016 02:59