Red Velvet's first sub-unit with members Irene & Seulgi is ready to have their debut on July 6, 2020.
The sub-unit's name is Red Velvet – IRENE & SEULGI (레드벨벳-아이린&슬기) and the name of the release is Monster.
Check the schedule below, as well as the photo from the schedule.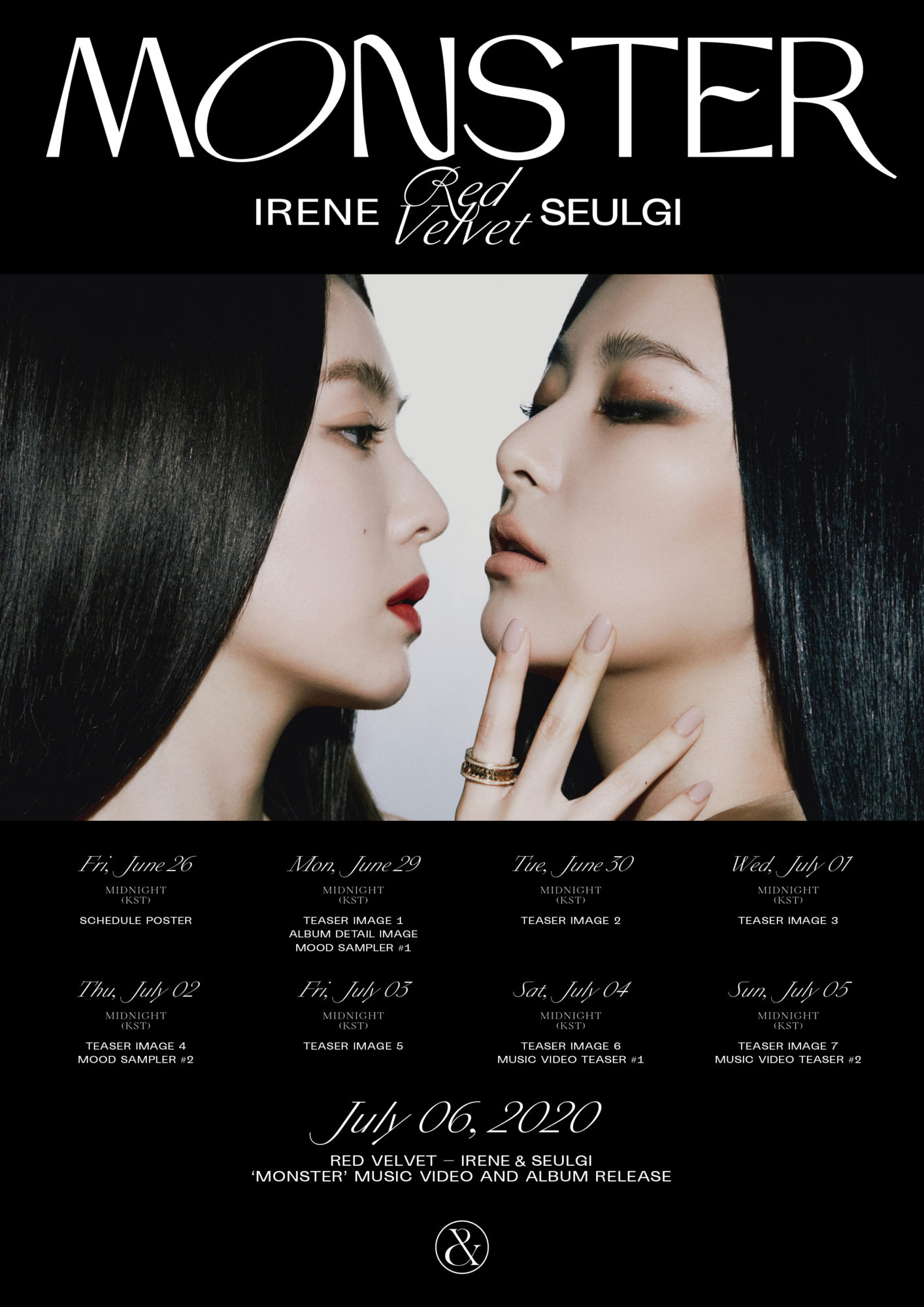 Friday, June 26, 2020 13:42